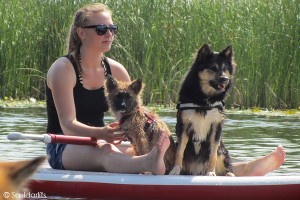 We are Coen Huisman and Linda van Andel and we live in Alphen aan den Rijn. We were fond off the Icelandic Sheepdog from the moment we first came in contact with this breed. After a long time of waiting, Elska came home in the summer of 2013. Soon later we started to wish for a second dog and Ylfa came home in the summer of 2015. Our third Icelandic Sheepdog came home in November of 2016: Vík.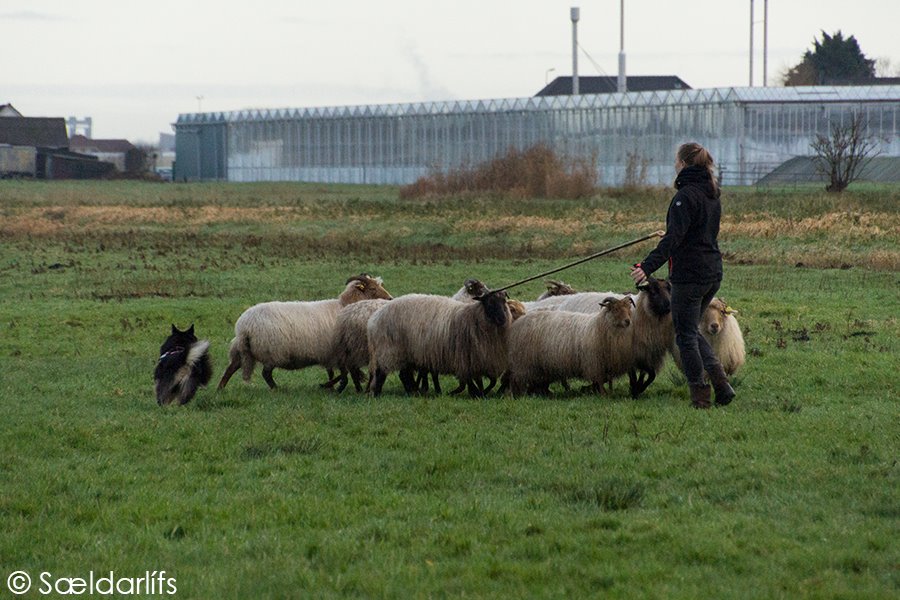 We like to be around lots of Icelandic sheepdog in our spare time. Therefore we organize activities such as walks and workshops. In June 2015 we organized the first workshop sheepherding, with great succes. In August 2015 we organized our first workshop "Stand Up Paddling with Icelandic Sheepdog ", also with great succes. As soon as possible we will organize the workshops again and meanwhile we will keep our eyes open for new ideas.
Pictures of sheepherding: click here
Pictures of Stand Up Paddling: click here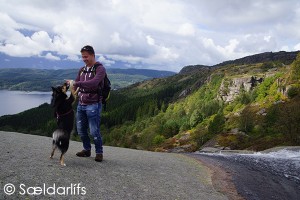 We decided to increase our contribution with starting an Icelandic Sheepdog kennel. It started with Elska beeing healthy, her hips, eyes and knees are free of diseases we test for in Holland. Furthermore she's got a steady personality with a big work drive: qualities that we think are import to see in Icelandic Sheepdogs. This all in combination with her genetic background makes that we think that Elska can deliver a good contribution to the population. You can check the "our dogs" page for more information about Elska.
Keep in mind that we started this kennel to breed once in a while when it is a good time for us and the dogs. When you are searching for a puppy that you want right away there is a big chance we don't have them available.
Nevertheless feel free to contact us about the breed, upcoming litters, import rules or specific breeding regulations. Potentially when we have no litter we can redirect you to other breeders.
We are both members of the "Vereniging IJslandse Hond in Nederland" and breed following their rules established in the Breeding Reglulations. For translations or help understanding it, you can always contact us.