Date of birth: 17-05-2013
Father:
Lundi Pálsson frá Olafsfjördur
Mother:
Disa frá Gull Lyklinum
Health results:
HD: A
Eyes: Free
Gonioscopy: Free
Patellar Luxation: 0/0
Pedigree:
Click here
More pictures?
Click here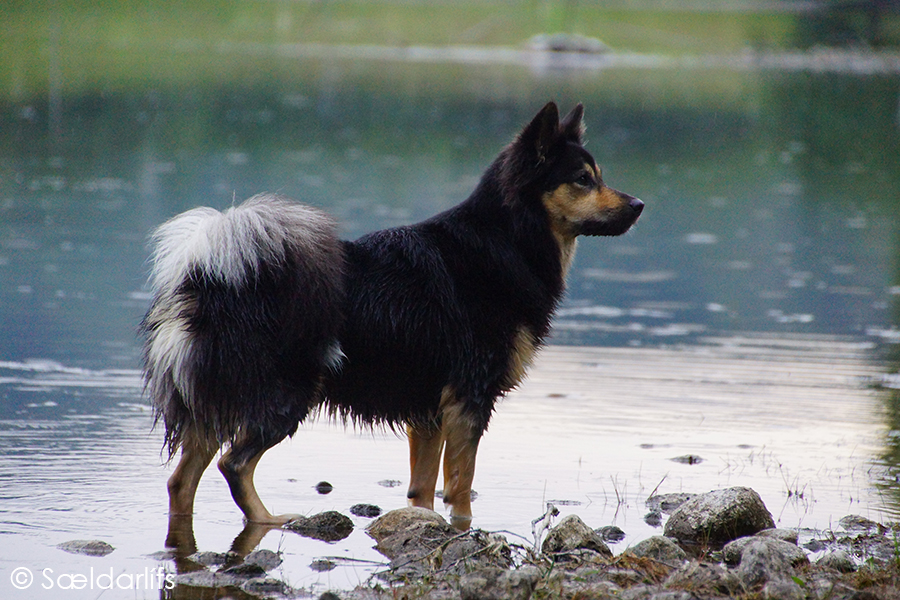 Personality
This puppy has sociaal skills, is happy and not easily impressed. It's a dog that is eager to learn and vibrant.

The phrase above is from Elska's puppy test and draws a good picture of Elska as a puppy. During the trip from the breeder to our house, Elska jumped from one site of my lap to the other. She thought everything was very interesting and should have been looked at. We've heard stories of puppies from other people, which were so cute and they slept all day long (especially on the way home). Elska wasn't one of those "cute puppies" but to be honest: we don't mind at all!
When we arrived at home, everything at the parkinglot was interesting for Elska. Good thing she was on a leash, otherwise we would have lost her. Because of her curiosity it took a while before Elska could walk on the leash properly, although she learns very easy. Teaching self-control was our priority during Elska's first months. It has paid off, although Elska sometimes has a fall back if she gets over-stimulated. During these situations Elska will bark, something she usually rarely does!
Elska has always been eager to learn, therefore we've practised several courses at the dog school. We started with a puppy- and basiccourse, while practising the RRR-course as well. After these three courses we practised the next obedience course, followed bij 'Motoriek en Beweging' which prepares the dogs for different dog sports such as agility, doggy dance and treibball.
We practise the following dog sports with Elska: agility, flyball, doggy dance and treibball. Since July 2015 we started sheepherding.
Elska is a stable, confident and socially skilled dog who always knows how to approach other dogs. She's obedient and loves (even needs) a challenge. If she doesn't agree on a decision she'll let it know by making a "whining" sound, but will listen to us anyway.
Elska's favourite activities are; sheepherding, flyball, agility, treibbal, long walks in areas where dogs don't need to be on the leash, rolling through smelly things, walk/run/play in water, putting her head in a puddle of mud, relaxing on the couch, playing with a "snackball" and playing with people inside the house (anyone who wants to play, aspecially as rough as possible).
Invalid Displayed Gallery
More pictures? Click here
Elska Disadóttir frá Fuglatorgi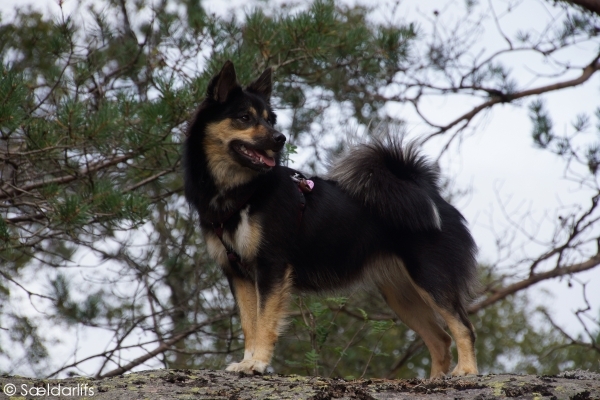 HD: A
ECVO: Vrij
Gonioscopie: LPA matig
Patella luxatie: Vrij